Since 1932 our commercial clients trust us to deliver proven solutions.
Our commercial clients understand the value of their assets and trust Northern to care for their property and natural resources. With an extensive fleet of state-of-the-art equipment and a large team of experienced ISA and State-certified arborists, Northern can manage any size project and distinct landscape.
Northern also provides a 24-hour tree service and an emergency storm response team that is always ready to come to your aid at a moment's notice. We're accustomed to unexpected New England weather and know the importance of rapid response. Northern has a large inventory of vehicles and certified tree care experts situated throughout Massachusetts and New England and is well equipped to quickly respond to any situation.
The Northern Team has earned a reputation for being a leader of quality tree care services that tailor to many enterprise commercial projects, including municipal institutions, utility R.O.W.'s, golf courses, sensitive environmental habitats, historic properties, prestigious colleges throughout New England, and specialized services such as line clearing for AMTRAK trust Northern.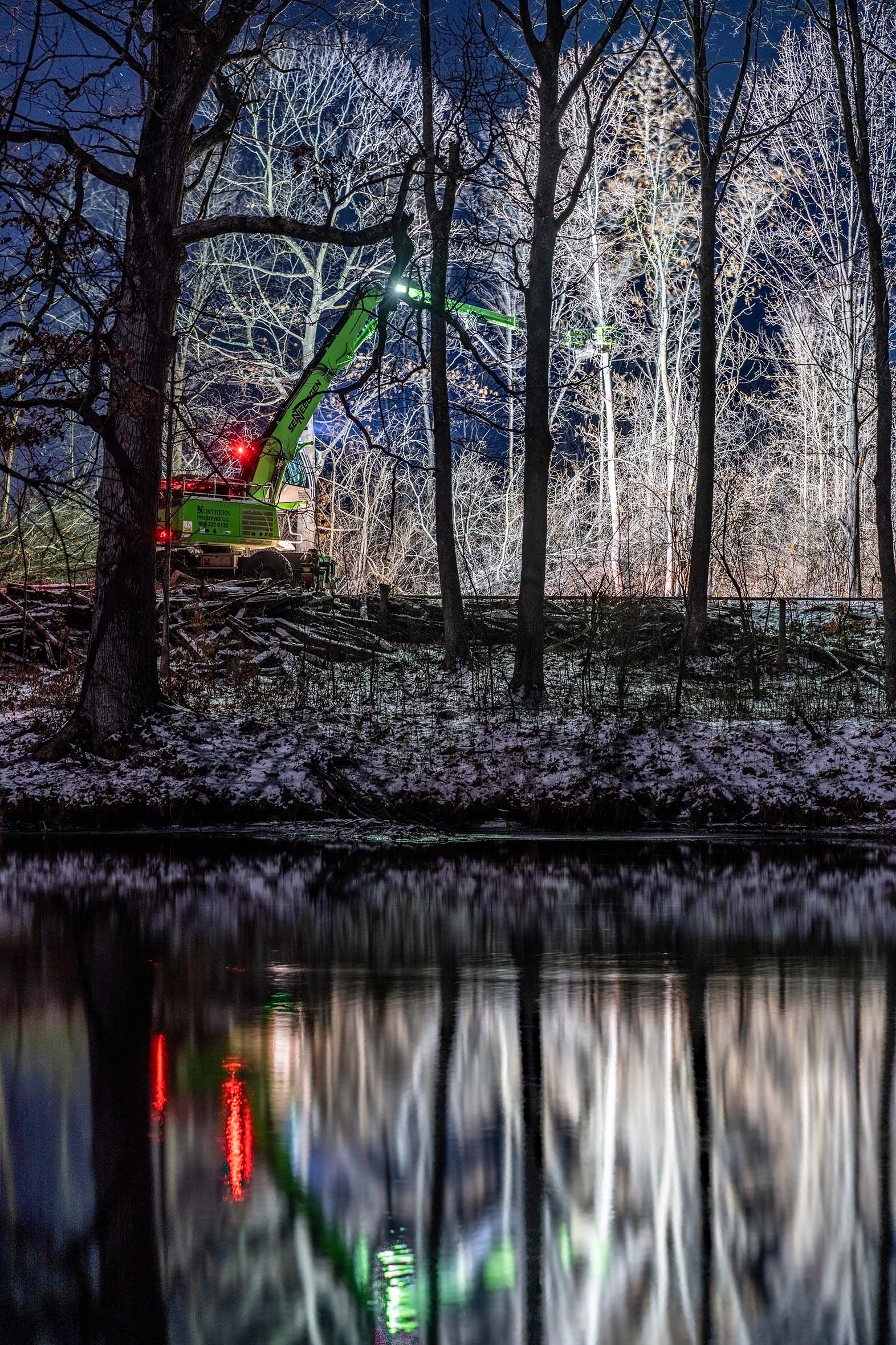 SENSITIVE HABITATS
Northern offers practical options for wetland access, sensitive habitat management, erosion control, sedimentation traps, riparian area restoration, wetland mitigation and more.
INSTITUTIONAL
Northern Tree Service offers full spectrum plant care; providing campuses with all their landscaping and arboricultural needs.
LAND CLEARING
Northern is an industry leader in land clearing. Past projects include utility R.O.W., airport modification, stump removals, expansion, habitat restoration and more.
MUNICIPAL
Northern's fleet of 50+ tree trucks are well prepared to provide municipalities with all their tree needs including 24-hour emergency storm response teams.
RAILROAD
Railroad and Commuter Rail Tree & Vegetation Management – Our arborists are certified by the State, ISA, AMTRAK and MBTA to provide the best in vegetation management.
UTILITIES
Our unparalleled fleet of specialized equipment, timber mats and line clearance arborists allow us to address even the most challenging work with unmatched utility access solutions.
GOLF COURSE CARE
We understand the importance of esthetics in the golfing industry and how well-managed tree features affect nuanced hole play.